Welcome to B28 Maths Tutor!
Are you finding Maths a struggle? Do you feel you have gaps in your learning that need to be filled in? Or do you you just need a bit of support to help you reach the grade you're aiming for?
When you have the right support, Maths is easier than you think. A good Maths tutor can help you to develop your confidence and skills in order to get the results you need in your GCSE, A-level or other Level 1/2/3 Maths qualification.
Qualified teacher with over 15 years' experience
Private tutor offering support from Year 9 up to A-level
Adult learners also welcome
1-to-1 Maths tuition with optional free initial consultation
Useful free downloads
Great-value online maths courses:
FREE Facebook group for anyone looking for Maths support
At present all tuition is online, but I hope to be able to go back to offering the option of face-to-face private tuition for local students from the Birmingham and Solihull areas at my home in Hall Green, Birmingham, once the need for social distancing has passed.
Find out more:
Subscribe here for updates:
---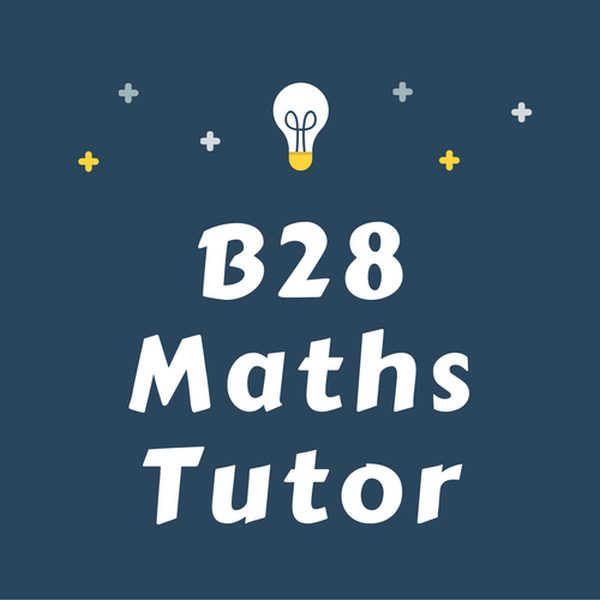 "My daughter has been attending sessions with Lynne in the build up to her GCSE exams. Maths is her least favourite subject and she was struggling with various maths concepts and therefore lacked confidence in grasping the fundamentals. Since having the one to one sessions she has grown in confidence and enjoys this time where she can ask questions and not be afraid to admit lack of understanding.

She has completed her first Maths GCSE exam and came out feeling confident about the questions posed and the answers she gave. She still has a couple of exams to take but she is going into these armed with confidence and knowledge of appropriate strategies and techniques to help her through. Iwould definitely recommend Lynne to other parents who are seeking one to one support for their child in maths tuition. Fingers crossed for good results in August."

–P.A. (This student achieved a Grade 5, which she was very happy with.)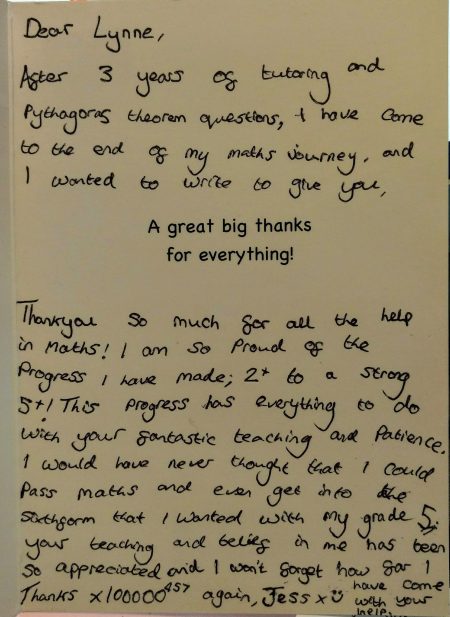 "I'm sure you will be pleased to hear A— got a 6 !! We are all very pleased and a bit surprised!"

— S.T.
"F— got a B and we are absolutely delighted 57/100. 3 marks off an A. Thank you so much for all your hard work I have no hesitation in recommending you to other people."

— M.S.
"E— achieved a 5 and was very happy. Many thanks for giving her the confidence to believe she could pass."

— W.S.
"I received maths tution from Lynne and was thoroughly satisfied with her knowledge and patience whilst teaching me. As I was studying for a US-based adult course, she was (understandably) not familiar with my particular syllabus but was able to apply her knowledge and teaching skills flexibly to meet my needs. I would very much recommend B28 Maths Tutor."

— J.W.
"Lynne was very well organised and prepared. She was knowledgeable about the A level requirements and good at explaining the maths." — M.J.

— M.J.
"Lynne has been teaching my year 9 daughter for 6 months. In that time she has significantly gained in understanding and confidence in maths, to the extent that she achieved an outstanding result in her summer tests and is now back on target after being very behind at the start of the year. She even had a good attempt at the higher paper. Her school teacher is delighted. I am too and feel that Lynne's tuition has been fundamental to this success. I would recommend Lynne to anyone – she is very professional."

— R.H.
"I appreciate all your help and support and can't thank you enough! … I improved massively on my C1 and S1 resits. I went from 81UMS to 95UMS in C1 and 64UMS to 70UMS in S1. I wouldn't have been able to have achieved these improvements without your help!"

— I.M.