Maths help from B28 Maths Tutor
Explore the tabs below to find out what Maths help I can offer you.
If you have any questions that aren't answered here then please use the Contact form to get in touch and ask.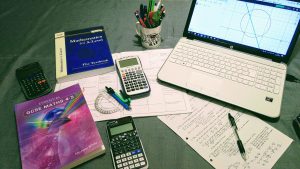 Individually-tailored support
I have a very limited number of 1-to-1 slots where I offer individual Maths help with regular, hour-long, weekly lessons for students from Year 9 up to A-level. Older students doing GCSE resits, Functional Maths or other Level 1/2 qualifications are also welcome.
Maybe you're concerned about having missed out on important content while the schools were closed. Or maybe you've been given calculated A-level or GCSE grades that you're unhappy with and want to sit the exams in the autumn. If so then get in touch and we can discuss how I can support you or your child.
You might also like to follow me at www.facebook.com/B28MathsTutor for useful links and updates on availability (though I can't guarantee that Facebook will actually deign to show you them!), and you're welcome to join my free Facebook support group for maths help here.
My rates for academic year 2020/21 are as follows:
Individual tuition up to GCSE level (or other Level 1/2 qualification, e.g. Functional Maths or the QTS Skills Tests): £34 per hour
Individual tuition up to A-level (or other Level 3 qualification): £40 per hour
If you don't feel you need quite this level of support, or your budget won't stretch to it, then you might like to consider one of my membership programmes instead.
The majority of my lessons normally take place between 4.10 and 8.10pm Monday to Thursday, with slots also available during school hours. I am happy to offer lessons either during term time only or in holiday periods too.

All tuition is currently online. I normally offer face-to-face tuition at my home in Hall Green (B28), Birmingham, a few minutes' walk from Robin Hood Island, and I hope to return to offering this option once social distancing is no longer required.
Summary of terms & conditions
Lesson fees for 1-to-1 tuition are due monthly in advance by bank transfer or standing order. Payments by cash or cheque may incur a surcharge. For 1-to-1 sessions I require 48 hours' notice of cancellation (to give me the chance to offer the slot to someone else), otherwise the lesson is chargeable in full. Frequent cancellations may result in your slot being offered to someone else. Of course, if I have to a cancel a lesson then I will either reschedule to a mutually convenient time or not charge for the cancelled lesson.
For full terms and conditions see here.
Free membership
Registering for free membership of this site will give you access to a number of useful downloads (some pictured here) to help you with your Maths, including:
Mental Maths tricks
Resource handouts for GCSE, A-level and the Level 3 BTEC in Engineering
GCSE Maths formula sheets (both tiers, and Foundation only)
A-level Maths formula sheet
Calculator instructions (Casio Classwiz fx-991EX and fx-9750 GII)
Skills checklists and cheat sheets for A-level
… and more!
And in addition, you'll get special discount codes as well as priority access to any new services offered.
Membership Programmes for GCSE
I'm looking at offering membership programmes designed to provide Maths help for students working at various levels, with a weekly live online tutorial session for members. The idea is a sort of half-way house between going it alone and having weekly 1-to-1 tuition – but at a fraction of the price of 1-to-1!
You'd be in either a Foundation or a Higher group, whichever was more appropriate for your level.
If this kind of Maths help sounds as if it could be of interest to you, use the contact form to get in touch and let me know what form you'd like it to take…
Monthly or weekly subscription?
A pre-planned sequence of lessons?
Workshops where you get your questions answered?
Or something in between?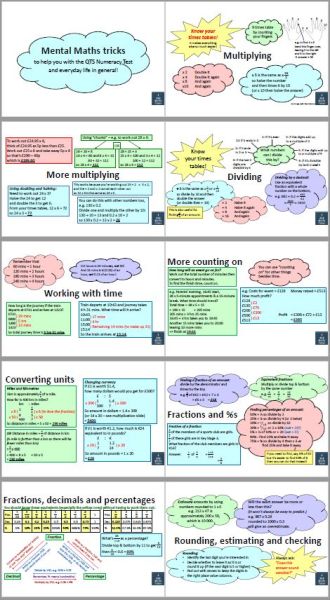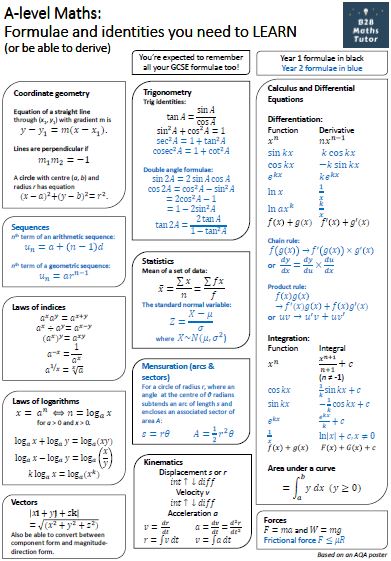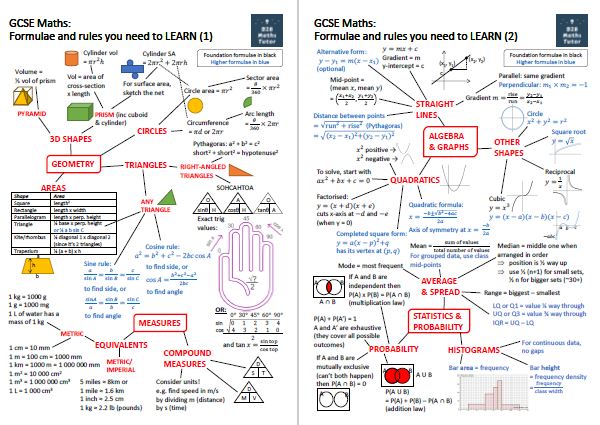 GCSE "Grade 4 Essentials" course – Module 1 now available!
My new "Grade 4 Essentials" course for GCSE Maths, also suitable for Edexcel International GCSE, is now online at my new sister site, mathscourses.co.uk.
It's ideal for home educators, adult learners, and anyone else who feels they would benefit from a bit of extra maths help to achieve that magic Grade 4.
The series consists of four modules:
Module 1: Number & Ratio
Module 2: Geometry & Measure
Module 3: Algebra & Graphs (under construction)
Module 4: Statistics & Probability (under construction)
Together they cover all the skills that you need to be comfortable with in order to be confident of getting a Grade 4 – maybe even a 5.
What does it include?
over 24 hours' of video lessons, with lots of built-in opportunities for you to practise the skills being taught
a series of quizzes for you to test your knowledge and understanding
a free Facebook group where you can ask for help with anything you're still struggling with
You get the first six video lessons of Module 1 – a total running time of over an hour – as a free preview, so it's worth taking a look even if you have no intention of signing up!
Since the videos are pre-recorded, you can pause them so that you can answer the questions in your own time, and repeat sections whenever you like.
You can also redo the quizzes multiple times, so – if you like – you can try them before doing the lessons, shortly afterwards (several times if you wish!), and then again a few weeks later.
If there's anything you still need help with with then you can always post a question on the Facebook group, where there are lots of people willing to help you out.
The price for this academic year will be a bargain at just £9.99 per module, and members of this site can get Module 1 for FREE!
Preparing for A-level Maths
This online course provides Maths help for anyone who wants to make sure they're up to speed on the GCSE material that they're expected to know before starting the A-level Maths course.
Since it's all GCSE content, it will also help you to achieve the best possible grade at GCSE – it includes Grade 7/8/9 content that might have been given very limited coverage at school due to lack of time.
As anyone who's done the A-level course will tell you, it's pretty intense right from the beginning. You'll find things a lot easier if you make sure you have a firm grounding in the relevant GCSE content at the outset.
Or maybe you've already started the A-level course and are struggling to keep up because there are gaps in your GCSE knowledge – either forgotten through lack of practice or simply never covered in the first place. This course will help you to plug those gaps.
It's relevant to all exam boards following the English specifications.
Why do it this way?
Of course, you could spend hours trawling the Internet to identify free resources that cover the relevant areas… or you could save that time by enrolling on this course, which covers everything you need and none of the stuff you don't. There's almost 10 hours of specially-recorded video with lots of practice opportunities built in, and none of the drawbacks of live webinars; you can dip in whenever you like, go at your own pace, and pause and repeat where needed.
What's the price?
A subscription costs just £30 – less than a single hour of 1-to-1 maths help at GCSE – and gives you access to the whole course straight away, and lasts a full year so you can revisit the content any time you like until then.
And there's a NO-QUIBBLE MONEY-BACK GUARANTEE within 14 days of sign-up if you are not satisfied with the content.
Here are a free topic list and some sample videos that you can watch to get an idea of the content:
FREE Facebook support group for GCSE and A-level Maths help
If you would like some free maths help then you are very welcome to join my "GCSE and A-level Maths Help" Facebook group, where you can post your questions and help other students with theirs. I'll be helping out too, of course, but explaining to someone else how to answer a question helps you to crystallise it in your own mind, and is also great practice for making sure you've included all the necessary content in your exam answers!