How to choose your sixth form subjects: A-level Maths or Core Maths?
You're in Year 11 and your GCSE Maths is all going swimmingly – a few bits of it are tricky, but mostly it's fine. You should easily get a Grade 6, hopefully a 7 or maybe even an 8, then of course you'll be able to carry on into the sixth form and do a Level 3 course, probably either A-level Maths or Core Maths… but what's the best option?
The choice of Level 3 Maths qualifications
As you may be aware, the A-level Maths specification taught in sixth forms across England and Wales changed in September 2017. Where previously there were some significant differences between the specifications set by the different exam boards, and some options in what Applied Maths modules you could take, all are now working to exactly the same specification prescribed by Ofqual… though there are still some differences in how the different boards set out their questions and require answers to be presented.
The new A-level Maths isn't supposed to be any harder than it was before, but, as at GCSE, there's a greater emphasis on problem solving – which means that the questions offer less "scaffolding" than you'll find in past papers from the old specifications. The entry requirement is typically a Grade 7 at GCSE, though some institutions might accept a 6 and others might require an 8.
The A-level Maths course is a linear 2-year course, with a separate AS-level qualification. The two are designed to be co-taught so that there is the option of taking the AS-level at the end of the first year of sixth form, but it doesn't count towards the A-level. Because of the way sixth form education is funded, institutions tend to be reluctant to allow you to do just the AS-level and will usually require you to sign up for the full A-level. And if you want to do the AS-level as well as the full A-level then you're likely to have to pay for your own AS-level exam entry.
There's also the option of A-level Statistics (Edexcel only). This provides a good complement to a wide range of other subjects including Business, Economics, Psychology and Biology. Again, there's also the option of AS-level but that may not be permitted on its own, for funding reasons.
You may also consider a "Level 3 Certificate" qualification in Core Maths. Each exam board has a different version of this qualification (AQA's is called Mathematical Studies, Edexcel's is Mathematics in Context, and OCR/MEI offers Core Maths options A and B – and there are others too) but each is equivalent to an AS-level in terms of UCAS points, which means it's worth 40% of an A-level. Funding has been increased to encourage uptake of Core Maths in the sixth form and it's rapidly gaining in popularity.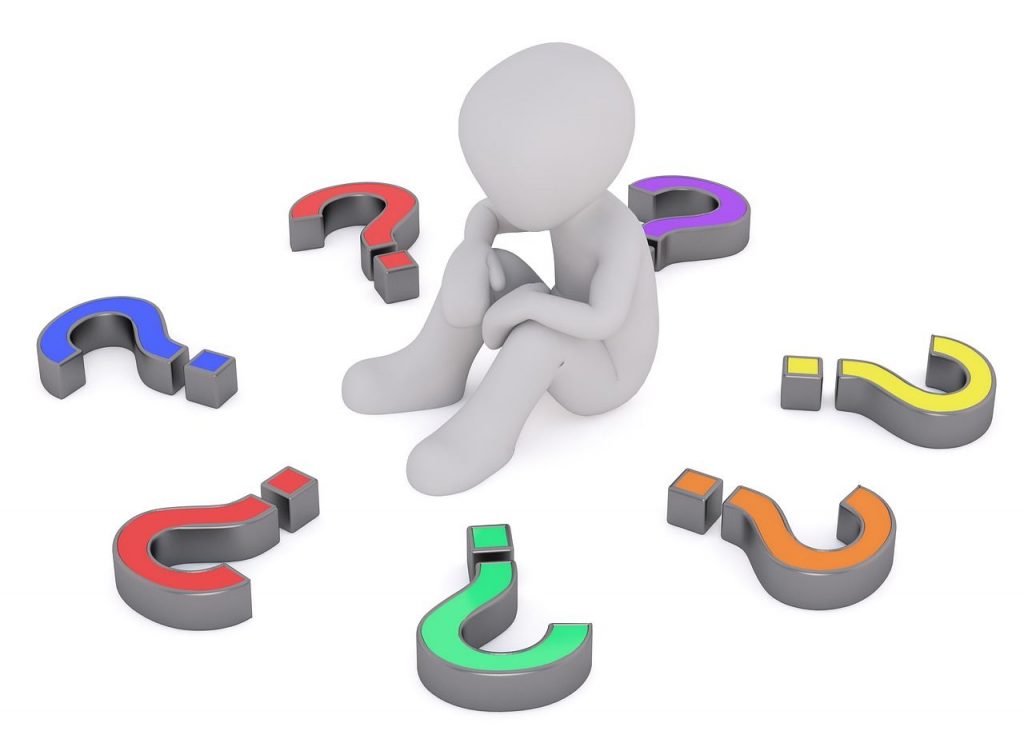 Should you do A-level Maths?
Before you finalise the decision to do A-level Maths, think about which aspects of the subject you enjoy the most. Most of A-level Maths is Pure Maths, which involves a huge amount of algebra, so if rearranging formulae and solving equations is your thing then that will stand you in very good stead. The algebra is very closely intertwined with graph work, so you'll pick up on the work you've done on different graph shapes and go into greater depth with that.
There's also a lot of trigonometry involved; SOHCAHTOA is just the tip of the iceberg. If you're aiming for high grades then you've probably looked at the sine, cosine and tangent curves; that's where the trig content of A-level starts from.
If you want to do A-level Physics then you might find that your institution makes it compulsory to also do A-level Maths. That's an indication of how much maths is involved in A-level Physics; if you don't like the sound of that then it's best to avoid both subjects!
On the other hand, if you prefer the Data Handling aspects and are hoping to get that high grade at GCSE without having to do too much algebra then you really should think long and hard about whether A-level Maths is for you; you might enjoy the Statistics content but that's only about a sixth of it. An A-level in Statistics, on the other hand, might suit you very well – particularly if you're also doing Psychology, Biology, Business Studies or Economics, as these all involve a significant amount of statistical work.
If your favourite bit of GCSE Maths is Geometry and Measure then you might be disappointed at how little of that there is at A-level! You will meet circles and triangles every now and then but there's not much on polygons and three-dimensional shapes.
Another option to consider is Core Maths. The emphasis here is on real-world applications of maths. The level of maths skills involved is far less demanding than at A-level, with about 80% of the Core Maths content being at Higher GCSE level, though the remaining 20% does go beyond that.
If you're really keen and want to do twice as much maths as any other subject then there's the option of taking Further Maths as well as Maths at A-level. This will usually have to be taken as a fourth A-level and will have higher entry requirements than single A-level Maths.
A quick word for prospective engineers: as I say on my About page (my own degree being in Engineering), don't believe anyone who tells you that you don't need much maths to be an engineer! Core Maths won't cut it; you definitely need the full A-level, and usually Physics A-level as well. Some universities even prefer you to have Further Maths for entry to an Engineering degree.
However, if you're at an establishment that offers a specialist Engineering qualification such as the BTEC Level 3 Extended Diploma in Engineering, then that will be enough for entry to many Engineering degree courses; in that case an A-level in Maths isn't essential, but it will still stand you in good stead and make the work easier to handle at university.
The Advanced Maths Support Programme has a set of free taster lessons to give you a flavour of the topics covered in Core Maths, A-level Maths and A-level Further Maths. If you're undecided about which option would suit you best then take a look at these; they might help you to make up your mind.
Finally, if you do still decide to go on to study Maths at A-level, be ready to hit the ground running! You might have coasted through Year 11 and not given maths a thought between finishing your GCSE in June and going back to school or college in September, but you will be expected to recall the relevant content, and within a couple of weeks you'll be moving on to work that's beyond GCSE level.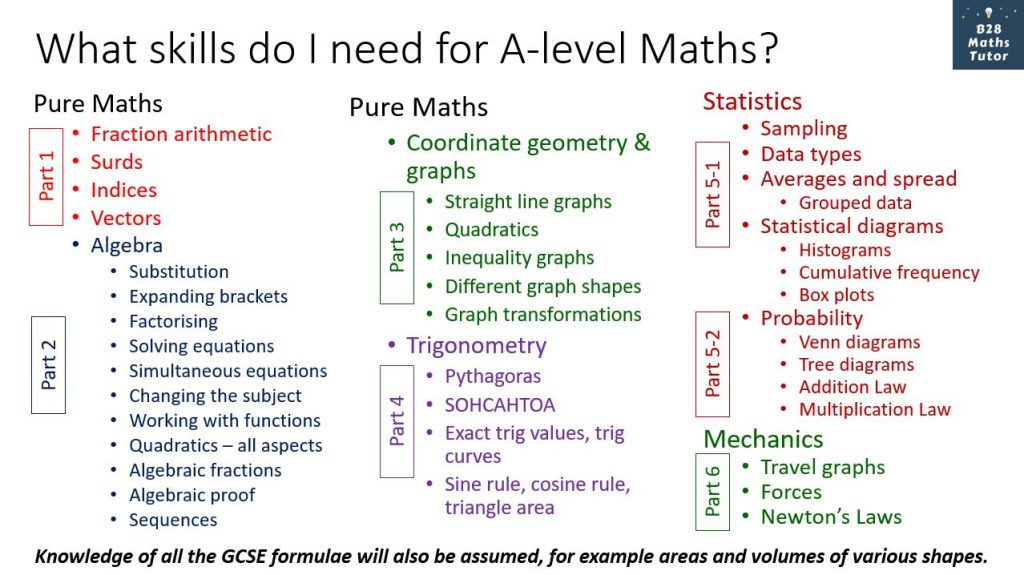 The work that you do in the first few weeks of the A-level will form the foundation for the rest of the course, so if you're struggling at this stage then you can't afford to stick your head in the sand. You need to either put in the necessary work to get up to speed – in the sixth form you need to take responsibility for your own learning, and it's usually recommended that you spend about the same amount of time on independent study as you spend in the classroom – or investigate other subject options before it's too late to change courses.
If you could use some guidance on getting ready to start the A-level Maths course then take a look at this blog post.
If you need a refresher/booster course to help you make sure you're up to speed on the GCSE content that you'll need at A-level, take a look at my Flying Start to A-level Maths course – which will also help you to get the best possible result in your GCSE!
In summary:
If you love algebra and trigonometry then you should enjoy A-level Maths
If you REALLY love maths then you could do A-level Further Maths too
If you prefer the Statistics / Data Handling aspects then consider A-level Statistics
If you avoid algebra wherever possible then consider other options such as Core Maths, Statistics, Biology, Psychology
Be ready to hit the ground running and do plenty of independent study if you do opt for A-level Maths!