Maths courses on exciting new sister site: mathscourses.co.uk
After many hours of work, I'm proud and delighted to introduce my new sister site, mathscourses.co.uk. As the name suggests, its purpose is to host a range of maths courses. Exciting? Well, maybe not for everyone, but it is for me! It's been a steep learning curve since my website building skills are elementary at best, but I think it's looking quite good if I do say so myself!
Maths courses on the site
Grade 4 Essentials for GCSE Maths
The first course that I'm launching there is Module 1 of Grade 4 Essentials for GCSE Maths. The full series consists of four modules:
Number and Ratio
Geometry and Measure
Algebra and Graphs
Statistics and Probability
Module 1 is available now; the others are under construction and will be coming online over the next few months.
For this course series, my aim is to distil my teaching experience into a series of videos and quizzes covering all the topics needed to ensure a secure Grade 4 – or possibly even a 5 – in GCSE Maths. It's ideal for home educators, adult learners, and anyone else who feels they would benefit from a bit of extra help to get that magic Grade 4.
Even if you're doing the Higher Tier, you still need to be secure on the Foundation content. If your confidence isn't quite what it could be then this series of maths courses may be just what you need for that extra boost!
It's also relevant to those studying the Edexcel International GCSE (IGCSE), since there are only small differences between the two qualifications at Foundation level.
Each course consists of a set of pre-recorded videos – over 6 hours' worth in Module 1 alone – with lots of built-in opportunities for you to practise the skills being taught, and a series of quizzes for you to test your knowledge and understanding after working through the lessons. You get the first six video lessons of Module 1 – a total running time of over an hour – as a free preview, so it's worth taking a look even if you have no intention of signing up!
Since the videos are pre-recorded, you can pause them so that you can answer questions in your own time, and repeat sections whenever you like. Of course, this means that if you make full use of them then they'll take considerably longer than just the actual running time to get through!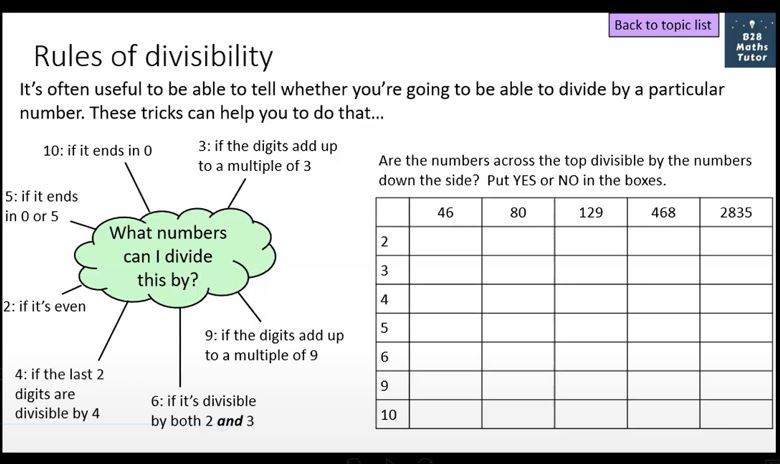 You can also redo the quizzes multiple times, so – if you like – you can try them before doing the lessons, shortly afterwards (several times if you wish!), and then again a few weeks later. If there's anything you're still struggling with then you can always post a question on the Facebook group, where you can get free help. And if the demand is there then I may also run some live workshop tutorials on a PAYG basis.
These maths courses are an absolute steal at just £9.99 for each module – and what's more, Module 1 is FREE until 8th January 2021!
Of course, you'll want to work through lots of exam questions too. That's not the focus of this course – it's more focused on the underlying skills that you're going to need for the exams – but you are directed to some useful free resources for exam preparation. The advice in this blog post will also help you to prepare effectively.
Preparing for A-level Maths
This course, which I launched in the summer, is aimed at those studying Higher GCSE (or Edexcel IGCSE), with a view to going on to study Maths at A-level. It covers all the top-end parts of the GCSE specification that are assumed prior knowledge for A-level.
Since there's so much content in the GCSE specification, schools often just have to gloss over some of these top-end topics. They simply don't have the time to cover them in the depth that you need to get the very best GCSE results and hit the ground running when you start the A-level. This maths course aims to address that, helping you to achieve those top GCSE grades as well as being ready to start the A-level.
It contains approximately 10 hours of video lessons, with plenty of practice opportunities built in – so it will actually take considerably longer for you to work through if you take full advantage of those. The course fee is just £30, and you can get a 25% discount code if you sign up for free membership of this site.
Because I hadn't yet built the new site when I launched the Preparing for A-level Maths (PFALM) course, it's currently hosted in Google Classroom and accessed via this site. I do intend to migrate it across to the Maths Courses site, but for now my priority is to complete the remaining modules of the GCSE course. In the meantime I have uploaded a preview of the PFALM course to the Maths Courses site; you can find it here.
How I built the site
The new site, like this one, is built in WordPress. For those not familiar with WordPress – as I wasn't until a few months ago – it's the world's most popular platform for building websites (I believe that something like 40% of the websites in existence use it). It started out as just a platform for bloggers, but these days it's much more than that.
You choose a theme – a sort of frame on which you construct your site – and install additional programs called plugins that do all sorts of things: security, page building software, backup tools, memberships, photo galleries, and so on.
I built the Maths Courses site using an LMS (Learning Management System) plugin called LearnPress. The basic LearnPress LMS is free, but in order to add some of the functionality I needed/wanted (such as taking credit/debit card payments via Stripe, allowing students to review the maths courses, awarding certificates for course completion, etc.), various add-ons were required, and the most efficient way of getting these was to buy a theme package. The one that I plumped for was called Eduma, mainly on the basis that it was the most popular and included lots of demo sites that you could use as a starting point.
I'm not entirely sure whether the demo site was a help or a hindrance, but after much experimentation and watching numerous YouTube tutorials (in particular I learned a lot from IdeaSpot and Nayyar Shaikh) – and with a bit of help from Phuong at ThimPress Tech Support – I managed to get it looking and working as I wanted it.
So please take a look at the maths courses on offer, and I hope you'll want to enrol!